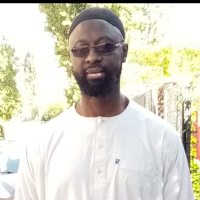 My name is Muhammad Lamin Fatajo, a Gambian residing UK. Since I knew Shaykh T. Abd Al-Hamid as my Qur'an teacher under Learn Qur'an Perfectly (LQPL), as my Qur'an teacher, he has been inspirational to my journey of memorizing the book of Allah, and learning the ten Qiraat. Words cannot express my experience with him, as my Amazing and motivational Qur'an teacher. Insha-Allah (God' willing), he will be my Qur'an teacher for the rest of my life.
Muhammad Lamin Fatajo,

UK
It's affordable in comfort of your home ,so great investment. Teachers who teaches Arabic and quran tajweed. The classes well structured and teaching method explained beautifully, highly recommend.
Before knowing Teacher Muhammad Mahmoud from Learn Quran Perfectly Institute studying Quran in vacations and travel had become difficult. But Alhamdulillah , my teacher's patience and dedication in teaching has had a helping hand. MashaAllah very responsible teacher and very flexible in conducting classes irrespective of travels or vacation, accommodating class has never been a problem with him. MashaAllah our son's tajweed improved. My teacher is sincere, honest and trustworthy, for recording duration taught and makeup of classes . Alhamdulillah! good to have him as our Quran teacher and wish our kids can pass on knowledge to others just like him in shaa Allah."